Airlie Beach Island Hopping Cruises (3-Day Cruise)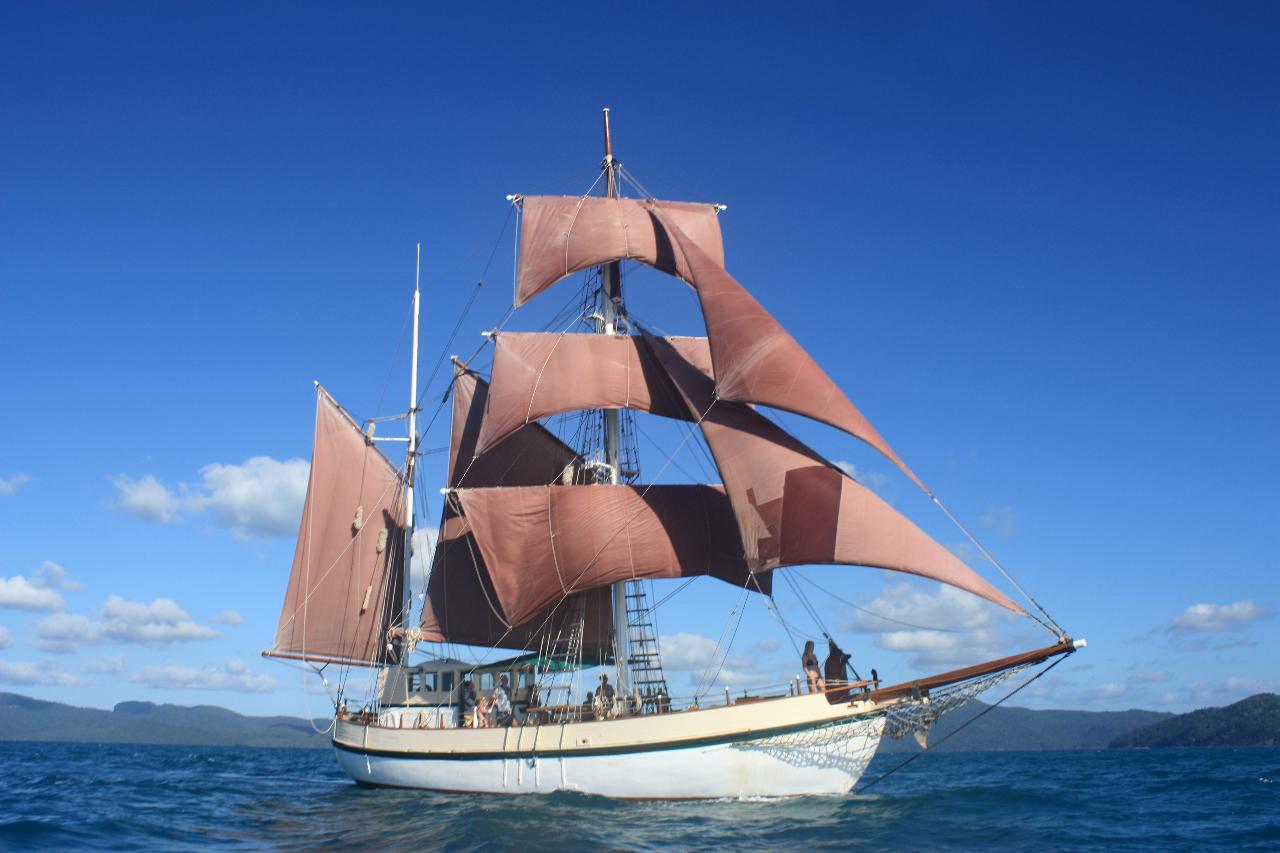 Duration: 3 Days (approx.)
Location: NSW
Product code: AIRLIEHOP3
CORAL TREKKER'S EAST COAST TRIP 2021
After a great set of Offshore Cruises at the beginning of 2020 sailing down to Victoria for 3 separate festivals, our northerly adventures were postponed until now!
Coral Trekker's first voyage of 2021 will be headed north with a few different legs to book on, getting to the Whitsundays at the best weather time of the year.
In Airlie Beach, for the first time since 2013, we will be offering our tried and proven Whitsunday Island-Hopping Cruises. There will be 6 days of exploring with the option of getting on or off from Hamilton Island half way through for those with less time to spare. We are really excited to have Coral Trekker back where she spent 25 years of cruising. During that time she showed thousands of lucky people the Whitsundays and this wonderful area.
Coral Trekker's name reflects the time she spent there in her interesting career sailing the world's oceans.
Coral Trekker will depart Airlie Beach, exploring the coast line on a 5 day sail to Cooktown.
During the 2 week long Expo we will be offering day-sails and B&B whilst the celebration in Cooktown continues.
After the festival, we'll depart from Cooktown and sail to Airlie Beach again exploring for 8 days.
For those who missed our Airlie Beach/Whitsunday Island Hopping Cruises we will be offering another 3 day relaxing cruise before we head south.
We'll say goodbye to Airlie Beach and be off for a few memorable legs returning to Sydney by way of Port Stephens.
__________________________
Rates:
> $645 per Adult (3-Day Island Hopping Cruise)
*Minimum age: 18 years old and above unless accompanied by an adult.

- Departure at Hamilton Island: Friday, 28th May at 12:00pm

- Arrival at Whitsundays: Monday, 31st May at 10:00am
__________________________
Cruise Highlights
- Experience Overnight Sailing.
- Interesting anchorages and a chance to see marine wildlife on route.
- Learn the ropes to tall ship sailing.
- Bed and Breakfast will be offered in all ports.
- Drinks available for purchase on board
NOTE: Whilst on-board, all activities, meals and accommodation will be included except drinks from the bar. These are at regular prices paid at the end of the voyage. There will be some merchandise also available for purchase as a further reminder of your adventure. Any shore side activities are at the discretion and cost of each individual.

__________________________

IMPORTANT NOTE:

- For anyone not covered by Medicare, you will need your own medical Insurance.
- Optional: Travel Insurance